Open an HNB SalarySMART account. Route your salary and get your HNB Shopping Debit Card that gives you the equivalent of 3 times your salary. Get more from your pay, to live the life you want. 
3 times your net salary as an Overdraft Facility or as a Personal Loan
50% net salary as an advance
No guarantors
Hassle free documentation
Loan/Facility approval within 48 hours
Special reduced rates for Leasing and Personal Loans
Housing Loans at special rates
Debt Consolidation Loans at reduced rates
Platinum Visa Credit Card with first year annual fee waived off 
High interest savings accounts with unlimited withdrawals
Free Online Pooling facility
Free Sweeping facility
Branded cheque book with first cheque book issued free of charge
50% off on the first year's safety deposit locker rental fee
Internet and Mobile Banking fee waived off for the first year 
HNB FIT for higher interest rates on your Rupee Savings
HNB FC Advantage account for higher interest rates on your Foreign Currency Savings

For more details call 011 2661962, 011 2661975 or visit your nearest HNB Customer Centre.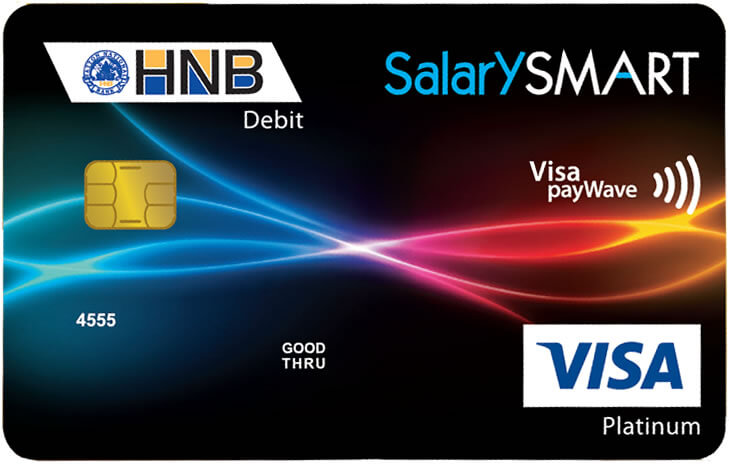 *Conditions Apply