HNB Executive Director/ Chief Operating Officer, Dilshan Rodrigo (sixth from left) and Chairman/ Sri Lanka Climate Fund Secretary to the Ministry of Environment, Dr. Anil Jasinghe, exchanging the Carbon Neutral certificate in the presence of (L to R): SLCF Verification Executive, Wageesha Alankara; SLCF Verification Executive, Yashodha Lekamge; SLCF Verification Manager, Harshani Abeyrathna; SLCF Chief Executive Officer, Chamara Ariyathilaka; HNB DGM – Sustainability and Corporate Communications, L. Chiranthi Cooray and HNB Executive – Sustainable Business, Shanel Perera.
Sri Lanka's leading private sector bank, HNB PLC, concluded a year of successful initiatives by reaching a significant milestone in its sustainability journey, by becoming the first bank to achieve carbon neutrality across all its operations for the year 2022. The achievement encompasses all 255 branches and the Bank's Head Office.
HNB's carbon neutral status was officially recognized by the Sri Lanka Climate Fund (SLCF), operating under the authority of the Ministry of Mahaweli Development & Environment. The SLCF quantified the Bank's carbon footprint according to the ISO 14064-1-2018 standard, considering a total of 10 emission sources that included both direct and indirect emissions. Climate Smart Initiatives (Pvt) Ltd conducted an independent third-party verification in line with the ISO 14064-3-2018 guidelines, leading to the prestigious ISO 14064 certification being awarded to the Bank.
Speaking about this momentous, milestone, HNB MD/CEO Jonathan Alles stated: "The carbon neutral status is a testament to our unwavering commitment to a greener and more sustainable future. This accomplishment is not merely a box ticked or a goal reached; it is a reflection of our core values and a significant step forward in our mission to contribute positively to the well-being of our planet.
"We firmly believe that sustainability is a collective responsibility and that every small action counts. It is through our collective efforts and the shared vision of all our stakeholders that we have achieved this remarkable feat. As such, while we celebrate this significant milestone, we will continue to innovate, collaborate and invest in sustainable practices, aiming to set new bench marks for environmental responsibility within the banking industry."
To offset its emissions of 11,357 tCO2e, HNB sourced carbon credits from a UNFCCC-accredited sustainability project, the Gas Based Combined Cycle Power Project in Hazira, India. The Bank's GHG inventory assessment identified areas of inefficiency, which were addressed through operational optimization and sustainable innovations. These efforts not only contribute to global decarbonization but also resulted in significant cost savings to the Bank.
According to HNB Deputy General Manager – Sustainability and Corporate Communications L. Chiranthi Cooray, achieving carbon neutrality is in line with the Bank's strategic objective to be the most stable sustainable and resilient Bank. HNB recognizes the increasing impact of climate change and has aligned itself with the UNSDGs (United Nations Sustainable Development Goals).
HNB has implemented stringent environmental and social policies, adopting robust management practices to mitigate the environmental and social impact of its lending activities and ensure sustainability in its core business operations. The bank also works closely with stakeholders to maintain high environmental and social standards that align with global best practices.
Since the launch of its Green Pledge in 2009, HNB has been committed to resource efficiency, CSR activities, and reducing its environmental footprint. The Bank's environmental sustainability measures include projects in the renewable energy sector. HNB invested Rs. 82 million in solarizing branches, with 95 branches partially or fully powered by solar energy. An additional Rs. 29 million was allocated to other environmental CSR activities.
The Hatna Family rallied around the Bank's efforts by actively taking part in environmental stewardship carrying out many projects at branch, regional and head office level. These included donating a portion of salary towards covid relief, nature projects, home gardening, tree planting and providing nutrition for expectant mothers.
Through digitalization, HNB has reduced its paper consumption by 22% and engaged in initiatives such as reforestation, transitioning statements and transactions online, and promoting digital channels to customers. These efforts have significantly decreased paper usage. The Bank has also formed partnerships with organizations like Biodiversity Sri Lanka and the United Nations Development Programme to advance sustainable development, restore degraded forests, protect endangered species, promote financial inclusion, and support sustainable projects in Sri Lanka.
HNB has implemented a Green Procurement process among its network of over 300 suppliers. This includes mandatory assessments to ensure compliance with social and environmental criteria, as well as a green policy as part of the registration process. Larger contracts undergo independent financial evaluations. The bank monitors and reports its key performance indicators (KPIs) through the CEO's sustainability dashboard and undergoes a sustainability assurance audit by DNV-GL for the sixth consecutive year.
In its efforts to improve energy efficiency, HNB has implemented various measures such as utilizing natural light, installing LED lighting, implementing building management systems, using energy-efficient lifts, and installing inverter air-conditioning systems.
To promote eco-friendly commuting, HNB reintroduced the "Walk the Talk" initiative for its staff members and introduced eco-friendly transport services (Carpooling, walking and cycling) to reduce the use of private vehicles for commuting to work.
All of HNB staff underwent training on "Business against corruption" facilitate by Transparency International Sri Lanka. This endeavour has supported immensely to ensure important and accurate and especially ESG reporting is understood by staff at all levels of the Bank.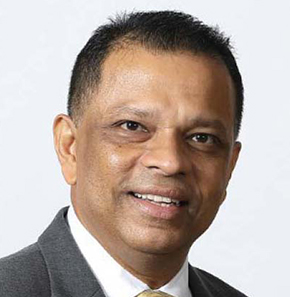 HNB Managing Director/CEO, Jonathan Alles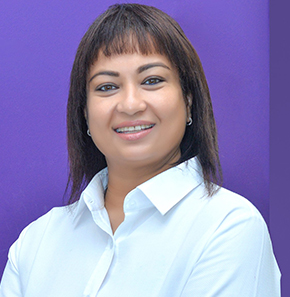 HNB HNB Deputy General Manager – Sustainability and Corporate Communications, L.Chiranthi Cooray