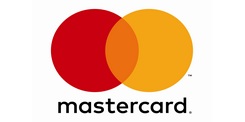 Enjoy 20% off on Massage & Spa Treatments at Angsana City Club & Spa
Merchant: Angsana City Club & Spa
Offer: Enjoy 20% off on Massage & Spa Treatments
Period: Till 30th June 2020
Locations: 
Angsana City Club & Spa - Colombo 04
Angsana Spa Marino Beach - Colombo 03
Eligibility: HNB Mastercard World & Platinum cards  
Redemption Channels: POS counter
Terms & Conditions
Any dispute regarding delivery, service, suitability, merchantability, availability or quality of the offer/or product/services related to this offer must be addressed by the cardholder directly by calling on +94 11 242 4245 (Crescat City) / 94 11 255 0171 (Marino Beach branch) or email spa-crescatcity@angsana.com or spa-marinobeachhotel@angsana.com respectively. Mastercard or the issuing bank will not be liable for the same.
No two offers can be clubbed together and no additional discount/offer will be applicable.
Each discount/privilege may be subject to additional terms and conditions imposed by Angsana City Club & Spa. Cardholders are solely responsible for checking and complying with the same.
Offer only valid at Angsana City Club & Spa, No 75 B Galle Road, Colombo 03, Sri Lanka and Angsana Spa Marino Beach-7th Floor, 590 Main Road, Colombo 03, Sri Lanka.