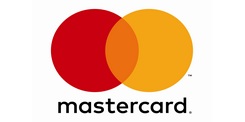 20% off on total bill for food only (Dine in only) at Il Ponte
Merchant: Il Ponte

Offer: 20% off on total bill for food only (Dine in only)
Period: 01st July 2019 to 30th June 2020 
Eligibility: Mastercard World & Platinum

Contact: 0112492492
Terms & Conditions
The offer is available for point of sale purchases made at Il Ponte, Hilton Colombo
The offer cannot be clubbed with any other offers.
Any dispute regarding delivery, service, suitability, merchantability, availability or quality of the offer/or product/services related to this offer must be addressed in writing, by the cardholder directly by calling on +94 112544 644 (Ext 2200) . Mastercard or the issuing bank will not be liable for the same.
No two offers can be clubbed together and no additional discount/offer will be applicable.
Each discount/privilege may be subject to additional terms and conditions imposed Il Ponte, Hilton Colombo. Cardholders are solely responsible for checking and complying with the same.
Offer only valid at Il Ponte, Hilton Colombo, No. 2, Sir Chittampalam A Gardiner Mawatha, Colombo 2.