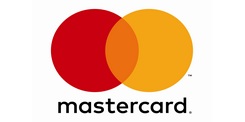 20% off on Food Bill at Asylum Restaurant and Lounge
Merchant:
Asylum Restaurant and Lounge Bar
Cuisine Type: Restaurant & Lounge Bar
Offer: 
20% off on total bill for food only (Before Service Charge & Tax)
Period: 01st July 2019 to 30th June 2020 
Eligibility: Mastercard World & Platinum
Terms & Conditions
Maximum bill value (food bill only) is LKR 80,000/-
The offer is available for point of sale purchases made at Asylum Restaurant & Lounge Bar.
Any dispute regarding delivery, service, suitability, merchantability, availability or quality of the offer/or product/services related to this offer must be addressed in writing, by the cardholder directly by calling on +9411 2680167, +9411 4061761 or +94773601388 or email bshirop@yahoo.com and dayanpeiris666@gmail.com. Mastercard or the issuing bank will not be liable for the same.
No two offers can be clubbed together and no additional discount/offer will be applicable.
Each discount/privilege may be subject to additional terms and conditions imposed Asylum Restaurant & Lounge Bar. Cardholders are solely responsible for checking and complying with the same.
Offer only valid at Asylum Restaurant & Lounge Bar, No.30, Arcade Independence Square , Colombo 07.