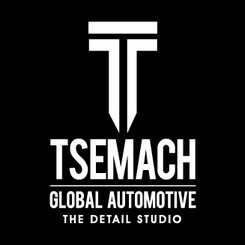 Special discount on Interior Nano Graphene Coating Packages and Exterior Nano Graphene Coating Packages + 0% 6 & 12 month installment plans with no added convenience fees at Tsemach Global Automotive
Merchant: Tsemach Global Automotive
Offers: Special discount on Interior Nano Graphene Coating Packages and Exterior Nano Graphene Coating Packages + 0% 6 & 12 month installment plans with no added convenience fees
Period: 05th September to 31st December 2019
Eligibility:
HNB Visa Club Infinite Credit Card
Priority Circle - HNB Mastercard World Credit Card
Locations: Stanley Thilakarathne Mw, Nugegoda
Contact Number: 0755959201
Special Terms and Conditions:
Discounted prices - Exterior Nano Graphene Coating Packages:

Small Sedan/Hatchback: Rs.55,000/-
Medium Sedan/Hatchback: Rs.65,000/-
Medium SUV: Rs.68,000/-
Large Sedan/SUV: Rs.78,000/-
XL SUV: Rs.88,000/-

Discounted prices - Interior Nano Graphene Coating Packages:

Small & Medium: Rs.32,500/-
Large: Rs.42,500/-
XL: Rs.52,500/-
HNB INSTALLMENT PROMOTION TERMS AND CONDITIONS
The card member may perform single/multiple purchase(s) and request for easy payment plan of six (06) & twelve (12) months, provided the single transaction is LKR 25,000 to Rs.1.0 Mn, and such transaction value is within the available balance and authorized limit of the credit card at the time of performing the transaction.
In order to enjoy the installment facility, the purchases must be performed during the Promotional Period and informed to the call center, via calling 0112 462 462 & provide the date of such transaction, the name of the merchant and the value of such transaction and the same will be reflected in the customer's next credit card statement.
The customers must Call & Convert the Transaction within 5 calendar days from the date of performing the transaction. Eg. Transaction performed on 05th September 2019 should be informed to HNB Contact Centre on /or before the 10th September 2019, on 011 2462 462 for conversion to easy payment plan.
IMPORTANT – In the event that transactions made 5 days prior to billing cycle are to be converted to Easy Payment Plans, they will be converted only during the next billing period. In this instance, the cardholder will be required to settle the amount stated in the statement. The installment plan will come into effect from the next billing cycle onwards.
The Transaction must be within the customers approved Credit Limit & transactions performed by depositing funds over the credit limit will not be eligible for this promotion.
Card holders(s) is/are to settle the total bill via Hatton National Bank PLC credit card(s) to be eligible for the offers mentioned here in.
The offers cannot be exchanged for cash and/or used in conjunction with any other promotional programs or offers provided by service establishments involved in this promotion.
If any dispute arises regarding any of the terms and conditions contained herewith, the decision of the respective service establishment & Hatton National Bank PLC shall be final.