HNB Singithi Savings Day attracts children of all ages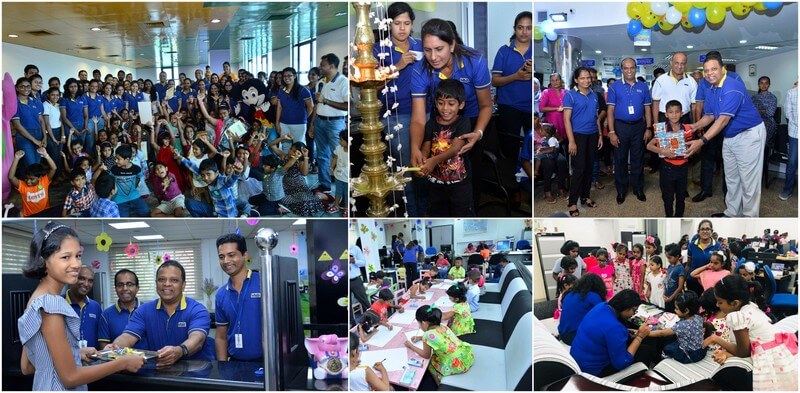 Jonathan Alles, MD /CEO, HNB and Senior officials of HNB participating at the Singithi Savings Day Celebration
Excited children of all ages rushed into over 71 Hatton National Bank (HNB) Customer Centers across the island to participate in mega-celebrations for 'Singithi Savings Day' on Saturday 20th October.
The Singithi Savings Day programme included a number of games and activities such as an art competition, face painting, musical chairs, magic shows, puppet shows and cartoon shows and saw all children enthusiastically taking part in the diverse and fund range of activities of the day, and were seen enjoying themselves thoroughly throughout the programme.
HNB gave away valuable gifts and prizes to the winners of games the activities while every child who took part received a certificate of participation.