HNB Gami Pubuduwa Avurudu Pola a resounding success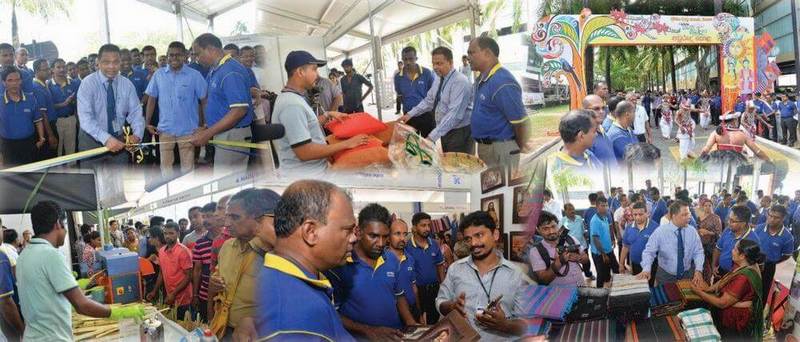 The Gami Pubuduwa Avurudu Pola, the annual SME focused trade fair organized by Sri Lanka's premier private sector bank, Hatton National Bank PLC (HNB), was concluded with resounding success as over 100 micro entrepreneurs from across the island converged on the BMICH in Colombo.

HNB Managing Director/CEO, Jonathan Alles was present as Chief Guest to launch the event, accompanied by several of the bank's senior management, including HNB Chief Operating Officer, Dilshan Rodrigo, HNB Deputy General Manager – Retail and SME Banking, Thimal Perera, HNB Deputy General Manager – SME, Jude Fernando and Chief Risk Officer, Damith Pallewatte.

Taking place from 8th to 9th April 2017, over hundred stalls were set up to showcase a wide range of products from vegetables and fruits, to Ayurvedic products, handcrafts, electronic appliances brass products etc, thereby cultivating vibrant new opportunities for the country's growing contingent of micro entrepreneurs and rural industries.