HNB Gami Pubuduwa to develop bamboo industry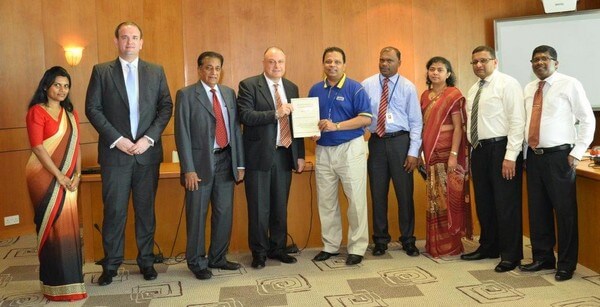 The picture shows (From Left) Ms Dinethi Liyanage, Manager Legal (Advisory ),HNB , Mr Spyriodon Kleitsas, Financial and Management Expert, UNIDO, Mr Nawaz Rajabdeen, National Director, UNIDO, Mr Antonio Levissianos, Senior Industrial Officer, UNIDO, Mr Jonathan Alles, Managing Director/ CEO, HNB, Mr Jude Fernando, Assistant General Manager – SME, HNB, Mrs Thushari Ranaweera, Board Secretary /DGM Legal, HNB , Mr Vishwanath Gunawardena , Senior Manager- Development Banking, HNB and Mr Bandara Rekogama , Manager - Development Banking & Micro Finance, HNB.
Hatton National Bank (HNB) and United Nations Industrial Development Organization (UNIDO) entered into a Memorandum of Understating at the HNB Towers recently to assist the bamboo industry in Sri Lanka.

Accordingly, UNIDO has allocated a revolving fund of USD 600,000 to assist the industry through HNB's internationally renowned Gami Pubuduwa micro finance scheme. The other stakeholders of this project are the Ministry of Industry and Commerce and the Sri Lanka Bamboo Association.

This project is aimed at developing a new industrial bamboo sector in Sri Lanka by establishing a bamboo supply chain and processing industry. The beneficiaries will be the rural households which harvest bamboo from the countryside and river banks, as the Bamboo industry has the potential to create many direct and indirect employment opportunities in villages. Moreover, bamboo can be used as a biomass feedstock to satisfy the fuel wood demand in the domestic and industrial sectors, which has shown a steady increase over the past few years.