HNB Al Najah opens first Islamic Banking Unit in Pettah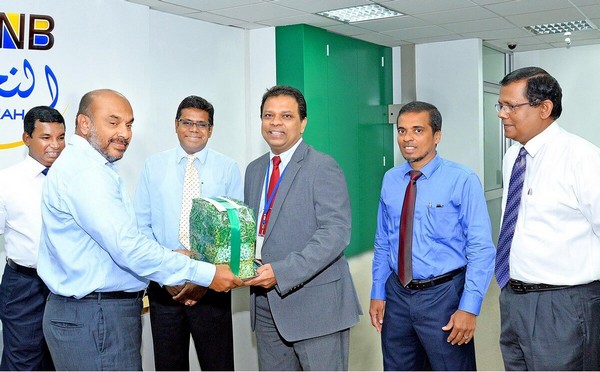 Picture shows Jonathan Alles, Managing Director/CEO of HNB accepting the deposit from M.J.A Fuward, Director Travel Data Tours & Travels Pvt Ltd (from left) Munzeen Sheriff , Manager -Pettah Metro Customer Centre, Dilshan Rodrigo, Chief Operating Officer, HNB, Hisham Ally – Head of Islamic Banking, HNB and Rohan Thambirajah , Assistant General Manager, Network Management, HNB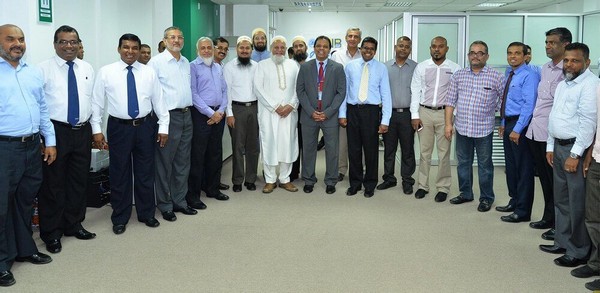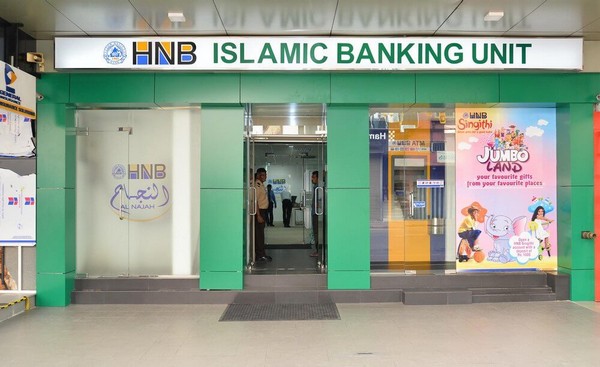 Hatton National Bank (HNB) Islamic Banking has opened its second Unit at Pettah, as a key step in a rapid expansion drive of its Islamic banking operations.

The new unit was ceremonially declared open in the presence of the Chief Guest HNB Managing Director/CEO Mr. Jonathan Alles, members of corporate management and special invitees.

Addressing the gathering, HNB Managing Director/CEO Mr. Jonathan Alles spoke about the significance of the new unit.

"The establishment of this unit in Pettah is extremely important to us. As it is situated on the bustling Main Street, it will cater to the financial needs of thousands of customers who visit the area for business and shopping purposes daily. Through this new unit we will also be able to offer an alternative to the conventional banking which has been available to Pettah customers for over 40 years, and to provide a privileged service to the proprietors and partners of businesses".

The new unit reinforces HNB's standing as an inclusive bank which touches the lives of all communities, and will cater to the entire retail, SME and corporate customer segments of HNB. Islamic Banking under the Al Najah brand is an alternative banking system which is available to all customers, irrespective of their faith and religious beliefs.

Mr. Alles went on to speak about Al Najah, the Islamic banking brand of HNB.

"Al Najah has grown exponentially over the past four years, as we have aggressively targeted this segment and pursued transactions. During 2016 we hope to expand in to at least another two regions. This will take Sharia compliant banking services to customers' doorsteps and open up many exciting possibilities for Al Najah. Apart from this, we have taken other steps to develop the brand. While carrying out many transactions locally, last year for the first time we backed a project overseas which was 100% Islamic. Currently, we are also looking at funding structures from some of our development finance or banking partners overseas as well. All this will augment growth under the Al Najah Islamic banking vertical".

HNB Al Najah was established in February 2012 with a view to elevating Islamic banking in Sri Lanka to new heights. HNB has been successful in this endeavour as the brand has extended the world class customer care of HNB to a new market segment while offering them tailor-made financial solutions. In recognition of its excellence, Al Najah won the Gold Award for the Emerging Islamic Finance Entity of the Year 2013/2014 at the Sri Lanka Islamic Banking and Finance Industry Awards 2014, affirming its position as a forerunner in the industry.

The range of products of Al Najah includes those which HNB customers are familiar with, as well as specific Islamic banking products. There are numerous investment and saving facilities such as the Mudarabah Savings Account, Mudarabah Minor Savings Account, NRFC Accounts, RFC Accounts, Foreign Currency Current Accounts, Foreign Currency Savings Accounts and Mudarabah 3, 6, and 12 Months Term Deposits. All of these are offered at very competitive profit rates to Al Najah customers.

A number of facilities are available at extremely competitive rates for personal and business requirements. The Murabaha Import and Local Revolving Facility, Diminishing Musharakah – Housing, Finance, Working Capital Finance, Guarantee services, Trade services and Document Handling and Collection services are among the Al Najah offering.

The new Islamic Banking Unit will be powered by the core banking system of HNB, which will help maintain swift and customer friendly service delivery. Furthermore, the service is complete with Al Najah branded cheque books and savings books as well as premium banking facilities. Through Al Najah, customers can enjoy benefits such as internet and SMS banking facilities, international debit cards, and access to 460+ ATMs across the country. All of this is coupled with a dedicated service team to provide a personalized, efficient and friendly experience to all of its customers.