Lowest interest rate ever of 9.5% for registered vehicles from HNB Leasing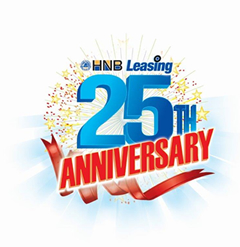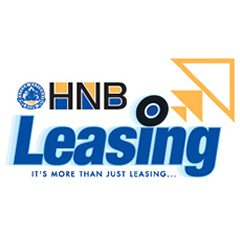 Special promotion valid in July only
Vehicles for personal use
Includes cars, vans, jeeps, SUVs, dual purpose and hybrid vehicles

Hatton National Bank (HNB), the leader of leasing in Sri Lanka, is offering the lowest interest rate for registered vehicles in the history of leasing, in celebration of the 25th anniversary of HNB's landmark initiative of introducing leasing to the country.

Throughout the month of July customers can enjoy unbeatable interest rates from 9.5% upwards for cars, vans, jeeps, SUVs, dual purpose and hybrid vehicles. This is the latest in a series of special promotions from HNB Leasing in its silver jubilee year to offer the best deals and popularize leasing among the general public.

Mr. Kanchana Karunagama, Senior Manager - Leasing commented on the new promotion and the reasons for its introduction.

"These special rates are similar to the rates we offer for the leasing of brand new/ unregistered vehicles, and our aim is to popularise the financing of registered vehicles, which is a steadily growing market with great potential. Our special options such as Flexi Plan, Cash Back, My Dream and Easy Pay offer flexible repayment options to customers and provide them the power of choice, which helps to make HNB the best bank for leasing."

This special promotion for registered vehicles goes hand in hand with the Cash Back option, providing additional benefits to customers. Cash Back targets business community to finance their working capital requirements by way of re-leasing the same asset. Under this option, any person who owns a vehicle or enjoys a loan/ lease facility in any other financial institution can receive cash by obtaining a lease facility from HNB Leasing, for the business or even for a personal requirement.

The My Dream option allows customers to upgrade their vehicles by settling their existing lease/ loan facility with 100% concessions/ rebates on future interests. Customers with good repayment records will have the opportunity to upgrade their vehicles without offering guarantors/ additional collateral, even if they enjoy the facility with other financial institutions.

Yet another exciting feature is Easy Pay, through which an existing customer who has obtained a lease can make bulk payments at different intervals, in addition to the agreed monthly rental. This will help customers shorten repayment periods and reduce/ adjust lease rentals to suit fluctuating income patterns.

The Residual Value option allows customers to finance a vehicle at a low monthly rental by retaining part of their lease amount, which can then be paid along with the final instalment. Thereafter the customer can choose from several settlement options for the residual amount, such as upgrading the vehicle through another lease or settling the amount with his or her savings. In addition, customers have the option of entering in to staggered payments and planning their own repayment terms based on their income levels through the Flexi Plan option. This offers them the convenience and flexibility of deciding their repayment amount and the term based on their income levels.

Mr. Kanchana Karunagama encouraged the public to avail themselves of this rare opportunity.

"In this special leasing promotion, the interest rate that would apply for a vehicle is very much similar to the rates we offer for brand new/ unregistered vehicles. We invite and request all existing and prospective customers to grab this opportunity and fulfill the dream in owning a vehicle."

HNB revolutionized the banking industry by introducing leasing to Sri Lanka in 1990, allowing people to obtain leases directly from a bank for the first time. Today, HNB Leasing stands as the leading leasing provider in the banking industry, offering the lowest interest rate in the market and the lowest down payment, which can be obtained through its 250 customer centres around the island. Furthermore, leasing customers receive a free credit card with a free joining fee and a free life insurance cover worth Rs. 2 million on a specially priced motor insurance cover from HNB Assurance. HNB leases can be obtained for brand new, reconditioned and registered vehicles, and the bank conducts special joint promotions with the leading vehicle dealers throughout the year, offering customers unmatched discounts and benefits.