HNB runner-up at Great HR Debate
Hatton National Bank (HNB PLC) emerged runner-up at the annual 'Great HR Debate', showcasing the knowledge of human resources among the Bank's staff at the annual National HR Conference organized by the Institute of Personnel Management (IPM) Sri Lanka.


A total of 15 teams from leading corporates took part in the Great HR Debate which provided an opportunity to explore the oratory talent and HR knowledge of staff members. The objective of the debate was to draw attention to current HRM issues and bring together the finest business and HR leadership talent of Sri Lanka to deliberate on these topics from a fresh perspective in line with the IPM National HR Conference 2014 theme, "Redefining HR for Boosting Performance" .


The competition was designed to test the participants' knowledge on latest HR concepts, improve their reasoning and critical thinking skills and to allow them to demonstrate eloquent expression of arguments before their peers in the HR fraternity creating awareness and informal learning to a wider group of HR practitioners.


The 'Great HR Debate' was a featured event of the National HR Conference 2014 organized by the Institute of Personnel Management Sri Lanka (IPM). The National HR Conference is South Asia's largest HR event and provides a platform for the sharing of innovative Human Resource Management (HRM) ideas amongst the local HR fraternity.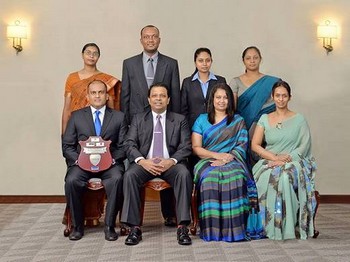 Picture Shows the Managing Director/CEO of HNB, Mr Jonathan Alles, Assistant General Manager - Human Resources, HNB, Mrs Chiranthi Cooray with the team members, (left to right) Mr Roshantha Jayathunga, Ms. Michelle De Silva, (standing from left) Ms Gayathri Ganeshan, Mr Chinthaka Fernando, Ms Mayuri Udhayanayahan and Ms Kavindya Baduge