HNB launches secure international Travel Card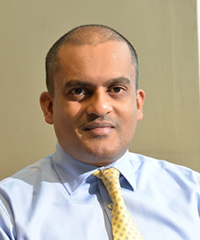 Mr Roshantha Jayatunge, Manager - Card Centre, HNB
Hatton National Bank has launched a prepaid VISA accredited Travel Card which travellers can use to make payments or access money around the world, eliminating the hassle of using physical cash or traveller's cheques.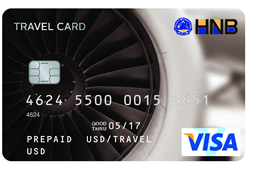 'HNB Travel Card' is a VISA electronic payment card, which allows travelers to carry a stipulated amount of money in foreign currency with them on their journey. VISA is accepted by nearly 30 million merchant outlets and from which money can be withdrawn at nearly 2 million ATMs around the world. There are many value additions in the Card such as overseas travel and medical insurance which are essential requirements to obtain travel visa for several countries.
Having pioneered free SMS alerts for credit and debit cards several years ago, HNB has now extended that service to its Travel Card. A customer can register a local number with roaming facility or an international number and after each transaction receive transaction details along with the available balance through SMS.

Mr. Roshantha Jayatunge, Manager - Card Centre of HNB said that this card continues HNB's vision of providing happiness to customers.

"Our aim is to provide happiness to our customers through our cards as we believe that happiness should not be postponed. Foreign travel offers many amazing experiences and opportunities to buy various products and we want our customers to enjoy their journey without having to worry about the safety and security of their money. That is what HNB Travel Card provides and we invite our customers and any person who is planning a foreign trip to step in to our branches and enjoy the convenience of an HNB Travel Card."

HNB Travel Card is not limited to HNB customers and any person can obtain it through 25 selected HNB travel counters which have been set up all around Sri Lanka, including at Bandaranaike International Airport. The card is issued at a reduced subscription fee for existing HNB customers.

Being an EMV (CHIP)-enabled card, HNB Travel Card utilizes the latest technology in cards, making it extremely safe and secure for international use. EMV is the standard, for payment card security used worldwide.

The HNB Travel Card comes with a companion card to be used in case of loss/theft of the main card. The main card is activated and provided to the customer prior to leaving Sri Lanka and in the event the main card is lost, customers can contact the 24-hour call centre of HNB and have the companion card activated. It has the same line of access to funds as the main card and will allow travellers to continue their journey without being inconvenienced.

The validity of HNB Travel Card is three years and once a customer returns to Sri Lanka he or she has the option of retaining the money in the card for up to 90 days. Upon the completion of 90 days the customer may transfer it to a foreign currency account or convert it in to rupees. This conversion can be performed by the customer through any of the over 420 HNB ATMs without visiting HNB customer centres. Ahead of subsequent travel plans the customer may visit any HNB customer centre and top up the card and does not have to visit the same branch that the card was obtained from.

Mr. Roshantha Jayatunge commenting further said that this card will provide the ultimate convenience for travelers who would previously have experienced hassle with traveler's cheques and currency notes.

Customers can load and reload foreign currency in US Dollars to this card to take overseas for their purchases. The minimum load limit is 200 - 250 US Dollars and the maximum load is 25,000 US Dollars, which is in line with foreign exchange controls. There are over 420 ATMs in Sri Lanka through which customers can check the balance of a card and change the PIN, and obtain a mini statement with the last 10 transactions displayed. Once overseas balance inquiries can be made using a foreign ATM although it is advisable to use the free SMS alerts service provided by HNB.

HNB has been issuing Credit Cards and Debit Cards for nearly two decades and have established partnerships with global financial services giants Visa, MasterCard and Maestro. HNB is recognized as the Bank of the Year in Sri Lanka for the years 2012 and 2013 by the Banker Magazine UK and was named the Best Retail Bank in Sri Lanka by the Asian Banker Magazine for six consecutive years from 2008 to 2013.