Gifts for the Whole Family From HNB, this New Year!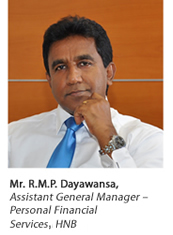 Award winning pioneer commercial bank in Sri Lanka ,Hatton National Bank (HNB) that changed the banking landscape in Sri Lanka with many innovative banking initiatives is gearing up to celebrate Sinhala & Hindu New Year and Aluth Avurudhu Ganudenu with a novel family concept in mind on April 16, the first working day after the New Year in all HNB branches island wide commencing at 8 am.

R M P Dayawansa, Assistant General Manager, Personal Financial Services, wishing all HNB customers a happy and prosperous New Year, invites everyone to be present on April 16 at any HNB branch island wide, and engage in Avurudu Ganudenu, receive gifts and inculcate family saving habits in the New Year.

"This year Avurudu Ganudenu would be held with the family concept in mind and there is a valuable gift for each member of the family according to the age and gender. Hence unlike previous occasions the gifts are customized to lure all family members to participate in this year's HNB Aluth Avurudhu Ganudenu in all our branches island wide", Dayawansa said.

HNB this Avurudhu season offers attractive gifts to depositors would include HNB branded caps, branded utility bags for ladies in unique colours and branded wrist watches for men.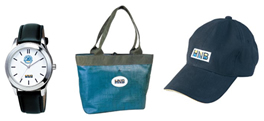 The new Pathum Vimana Rewards Scheme entitles gifts to depositors in attaining different milestones in life, i.e. Graduation, Wedding, the Birth of the First Child, 55th Birthday and 10th Wedding Anniversary. There is also an Insurance Cover available in the event of hospitalization. The reward amount increases in line with the Account balance maintained.

Speaking further, Dayawansa said "we believe in relationships and the new Rewards scheme will allow us to share their happiness on special moments or, in the event of hospitalization, to support them at a time of need. This creates a bond between us and the customer that goes beyond a banking relationship."

"Our new year Ganu Denu promotion this year is also focused on further strengthening our relationship bond with the whole family."