HNB raises US$ 49Mn long term debt from overseas
Hatton National Bank PLC recently signed an agreement with China Development Bank (CDB) to raise a long term loan of US$ 49 million.

Speaking at the occasion, the Acting CEO of HNB PLC, Mr. Jonathan Alles stated that "this is the second loan granted to HNB by CDB since 2012 and it demonstrates the confidence international banks have placed in us based on our strength and stability".

Mr. Alles added that "The funds raised will form a part of HNB's long term funding plan and so far in this year, the Bank has raised over Rs. 10 billion through a combination of tier II capital and long term senior debt to support the balance sheet growth of the Bank".

China Development Bank is one of the state owned banks of the People's Republic of China with a total asset base of approximately US$ 1.25 trillion. It is the highest rated Bank in China that is on par with the sovereign rating by Fitch Ratings, Standard & Poor's as well as Moody's.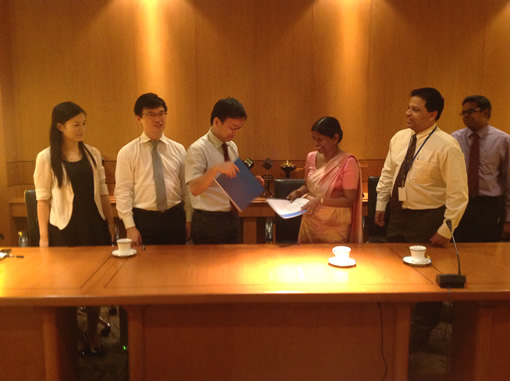 CDB has entered into financial collaboration agreements with over 50 countries around the globe including BRICS and ASEAN countries as well as European nations. 2012 was an eventful year for CDB from a global perspective, as CDB continued to strengthen foreign partnerships and support Chinese investment and acquisitions overseas. CDB has recorded excellent asset quality in its outstanding balance of USD 224.5 billion in foreign currency denominated loans as at the end of 2012.

This agreement was signed by Dr Ranee Jayamaha, Chairperson and Mr. Jonathan Alles, Acting CEO on behalf of Hatton National Bank PLC and Mr Bai Yingfu, General Manager, Guangxi Branch on behalf of China Development Bank.