You dream of a home, we make it a reality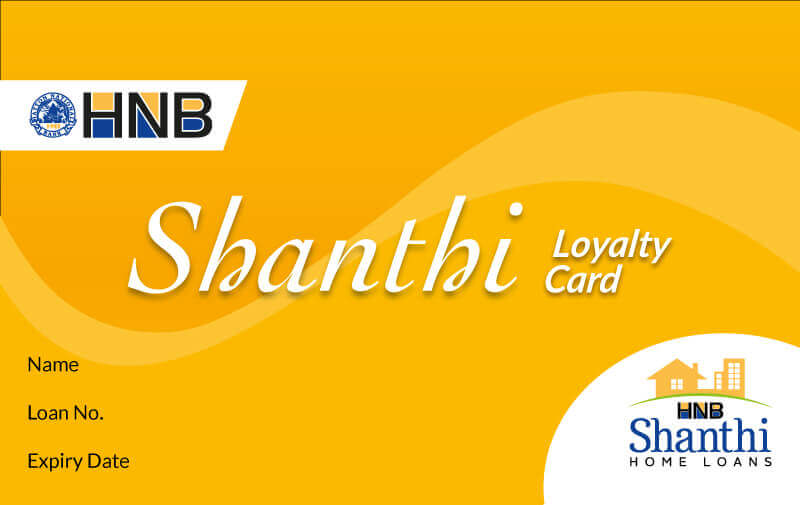 Click here to enjoy the discounts and promotions on the Shanthi Loyalty Card.


Are you about to buy your first home, move to a new residence, investing in property or looking to switch to a better deal. HNB Shanthi Home Loans have many options available

We also offer :
a. Shanthi Foreign Currency Home Loans
Are you a Sri Lankan employed overseas? Now you can construct your home in Sri Lanka while residing abroad.
b. Shanthi Home Loans under Tripartite Agreements
Apart from purchasing properties and making renovations we also provide financial assistance to purchase apartments.


c. Shanthi Ekamuthu Home Loans (Joint loans with parent and child)